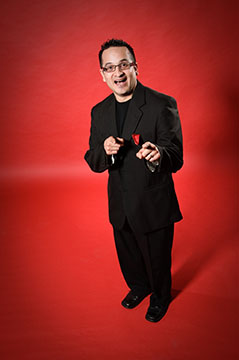 Mike Cruz, or Spikey Mikey as the kids know him, has been involved in magic for many years. He has a love for magic and a passion for teaching and motivating kids. He now uses his love for magic as a vehicle to teach children important life lessons throughout preschools, schools and libraries in south central Texas.
He has experience working in the reading department for the San Antonio School District at the elementary level and has studied and learned what gets kids motivated and excited. He uses this knowledge to create dynamic programs of lessons, comedy, and magic.
Mike has a Bachelors in Music with a marketing/business emphasis from the University of Texas and has taught guitar, piano and bass guitar lessons to the young and old. He has also worked as a network/computer consultant for small and medium sized businesses.
Your kids will LOVE Spikey Mikey and his programs!
To find out more simply pick up the phone and call 210-625-0627 and we can discuss how I can serve you and your students in detail with these programs. You can also email mike@magicruz.com.
Call Now for availability!!

Programs Fill up FAST. SO CALL TODAY:
210-625-0627